Digital Marketing for Fintechs
As fintech companies have surged in popularity in recent years, learning how to correctly market themselves to customers will be the key to future growth. Take a look at the following steps to understand how to boost the success of your next campaign.
What are Fintechs?
Fintechs or Financial-technology companies refer to businesses which combine both sectors. They seek to use technology to automate the financial services industry and offer a more dynamic product to customers. Additionally they seek to provide services which traditional banks can't offer such as instant payments and mobile investing.
---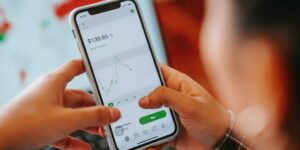 Focus on Mobile
By focusing your marketing campaign on mobile customers, you can ensure that it reaches your target audience. The increasing popularity of banks such as revolut in Europe and the cash app in the U.S. have proven that mobile-only offerings are successful. For this reason advertising on desktop wouldn't be as relevant because users can't directly access your app. Users of fintechs tend to be younger which is also the case with mobile web users. It is also important to consider the growth of mobile users when planning to grow your company. Over 50% of internet users are mobile devices a figure only expected to grow in coming years. For these reasons a mobile first marketing strategy is a no brainer!
Stand out from the Crowd with Rewards
Rewarding customers for choosing your company is one of the best ways to differentiate yourself from non-fintech rivals. You can do this a number of ways, but offering constantly changing cash-back categories seems to be a real hit with users. Another popular strategy is a sign-up reward, where an existing and new user and both get a small cash bonus. These benefits should help drive users to your platform and encourage regular use. Also the ability to tailor rewards, like 5% off your next halloween costume means they can always stay relevant. This strategy has been pursued by some credit card companies but his isn't accessible for most due to their high fees. Why not share this with all?
Social Channels are your best bet
Ok so now you're looking where to run your ads? Advertising on social media makes the most sense when pursuing user growth. Because you're able to reach such a large audience social media lets people know you exist. Also, it allows you to quickly get your USP across to potential customers. Social Channels are also a great way to interact with customers. Traditional players in the financial services sector use social media to deal with service outages and fee increases. On the other hand you can use it to announce new features, run promotions and collaborate with your users. As a fintech you are far more dynamic than a brick and mortar bank. Social is your upper hand!
If you compare banks to companies like Google it's evident that the banks are still at the nascent stage of digital and data revolution

-Vik Atal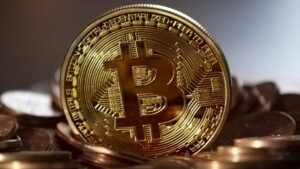 Don't forget Investing and Crypto!
With retail investing and cryptocurrencies surging in popularity it would be foolish to look past integrating them into your platform. Although this isn't strictly part of your marketing strategy its still worth considering. Bitcoin support has proven to boost the popularity of fintech companies as users look for easy ways to buy and sell it. Offering investing options means customers are more likely to stay loyal to your company. They also encourage opening the app more frequently to check how much they have earned in profit or lost with their investments. As many fintechs currently offer support for cryptocurrencies not doing so could put you at a disadvantage. What are you waiting for!
---
References
https://www.ft.com/content/e85a5922-517f-4fcc-959c-be8703701c9f
https://digitalagencynetwork.com/things-you-need-to-know-about-marketing-fintech-startups/
Tagged:
Banking
Bitcoin
Digital marketing
Fintech
Mobile Payments
Social media marketing