Ronaldo To Juventus – How Social Media is Changing Football
On the 10th of July 2018, the Real Madrid twitter account dropped a bombshell. Simply titled "Communicado Oficial: Crisitiano Ronaldo". This single tweet shook the football world. The most popular player in the world's most popular sport was leaving Real Madrid. Ronaldo to Juventus, the unbelievable had happened. This Blog will be exploring the reasons behind this transfer, Ronaldo's digital worth and its implications for football.
Why did Ronaldo want to leave Real Madrid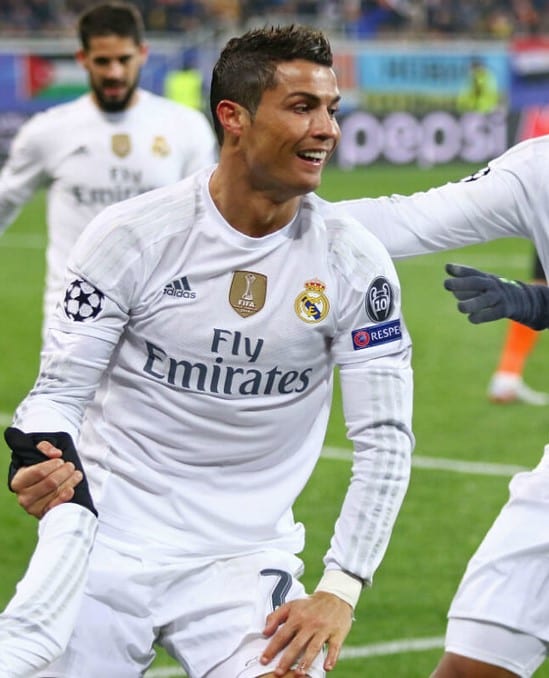 Cristiano had been a superstar at Real Madrid since joining in 2009. The Portuguese superstar joined from Manchester United in a record €94 million euro transfer fee.
The five-time Ballon D'or winner won numerous titles at Real Madrid including four champions leagues. Ronaldo was still in his prime at the La Liga giants in 2018. But with only one year left on his contract and ongoing tax disputes with the Spanish government Ronaldo decided it was time for a new challenge.
In Ronaldo's prime his release clause was £1 billion pounds but as Ronaldo reached his mid-30s this changed. His age and astronomical wages meant Real Madrid were not opposed to letting go of one of the best players in the world for a price.
Selling Ronaldo saved Real Madrid one year of his wages and they still received more money than what they had paid for him nine years ago.
How much did Ronaldo Cost Juventus?
Suddenly Ronaldo to Juventus was headline news around the world. The Turin based Club would pay €110 million euros to secure Ronaldo's signature. Ronaldo earns €31 million a year at Juventus, more than some entire squads in the Seria A. Calculating in taxes, agent fees and wages, the deal cost Juventus €350 million euros. What made Ronaldo worth so much? And was it worth it?
The Digital Value of Ronaldo to Juventus
Calculations showed that the entire city of Turin would benefit from his arrival. Some estimate the increase in tourism would be around 10%, similar to the increase that is expected when a city is chosen as the European capital of culture. Ronaldo's global reach was even more valuable to the Italian Giants than his spectacular on pitch abilities.
Ronaldo joined social media in 2009. When Facebook executives told Ronaldo's management team to make a Facebook page, they said he could reach 10 million likes. Ronaldo's management team Polaris Sports replied, "we don't believe you". Ronaldo would turn out to be digital gold.
Ronaldo's Social media accounts generate around €1 billion euro a year, and over €1 million per Instagram post.
Today Ronaldo's page has 124 million likes, but his Instagram stats are even more impressive. Ronaldo is the most followed person on Instagram with 278 million followers, beating second placed Ariana Grande by almost 50 million followers. The second placed footballer Lionel Messi is behind him by over 70 million. Combine all of Ronaldo's social media pages and half a billion accounts follow Ronaldo. This makes him the biggest digital asset in the world. Juventus couldn't turn him down. Ronaldo would also be one of the first players to sell NFTs, making hundreds of thousands in the process.
What impact has Ronaldo to Juventus had financially
Ronaldo's digital impact immediately affected the follower counts in the club's social media accounts. Juventus had a fraction of Ronaldo's following on social media before he joined, on Instagram they had just over 10 million followers before Ronaldo joined the club. Today Juventus has 48.6 million followers on Instagram, the third most of any football club in the world. Their twitter, Facebook and YouTube accounts all saw identical growth during this period.
In Ronaldo first year in Turin, revenue at Juventus increased by €116m, and the clubs stock price more than doubled to €1.5 billion. This already paid for Ronaldo's fee in his first year at Juventus.
Implications for all of football
Social media is becoming one of the largest considerations when analysing a football players worth. For superstars like Ronaldo it can be argued to be their biggest selling point. Football is entering a new era of commercial success alongside social medias rise in advertising dominance. It should be no surprise that footballers' numbers online are as important as their numbers on the pitch. Social media's influence is increasing year on year, we will see in the future how much it comes to dominate the sport.
Tagged:
Cristiano Ronaldo
Football
Juventus
Social Media