How Singapore Leverages Chatbots During the Pandemic
Singapore shows how innovative adaptations of traditional chatbots can help businesses recover from losses incurred during the pandemic. Read on to learn how the Covid-19 Chat for Biz combines technological advancement with social innovation.
Singapore's Long History as a Leader in Tech and AI
Singapore is a smart city that has gradually built up its digital infrastructure over the past 30 years. As a hub for innovation and creativity, Singaporean innovators have long been dabbling in creating artificial intelligence applications and virtual assistants that increase transparency and make information incredibly accessible. Of the chatbots created by software engineers in Singapore, Bus Uncle and Ask Jamie are particularly notable.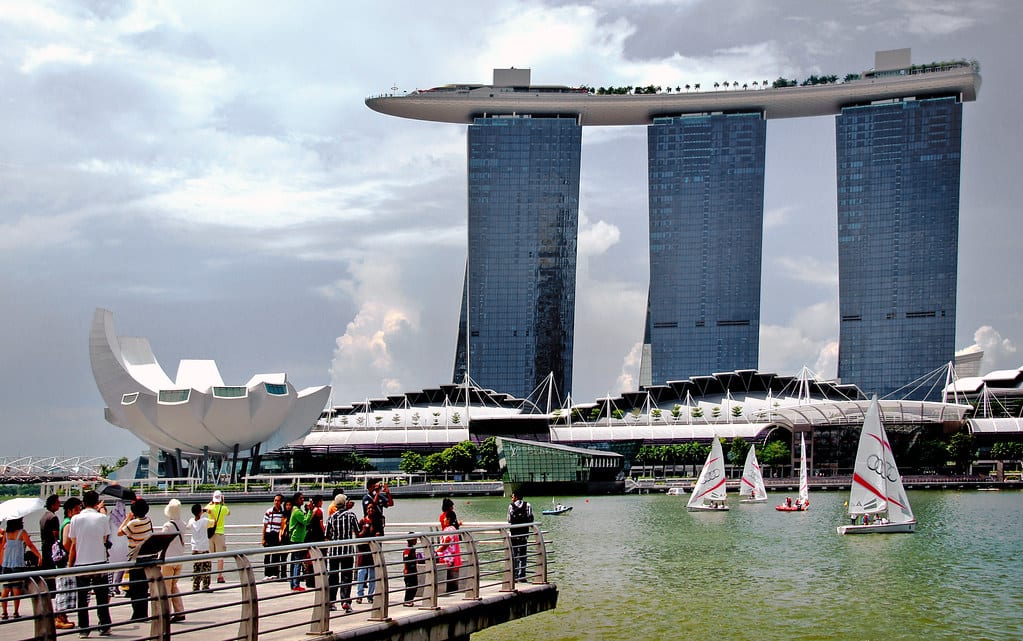 In its efforts to become a smart city nation, Singapore created a permanent technical government agency GovTech as a center for creativity and innovation. The agency specifically develops ways in which the government can more efficiently interact and engage with citizens in the same way digital marketers interact with consumers. In 2018, GovTech launched a 5-year Digital Government Blueprint to expand the government's digital capabilities in the public sector. With this infrastructure already in place, Singapore was well-equipped to quickly create a chatbot to help businesses as soon as the pandemic started. 
What are Chatbots?
In the age of Internet 4.0, firms and consumers alike need to adapt to the technology at hand. Social media and the "word of mouth" one-on-one exchanges between consumers can make firms feel like they no longer have control over the rhetoric. Nonetheless, for digital marketers, chatbots are the perfect response to this dilemma.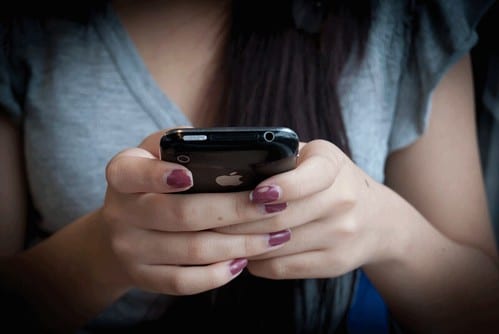 Chatbots are intelligent platforms that you can chat to and message in real time – when you ask questions, it gives answers. According to GovTech, chatbots are:
Highly intelligent platforms that are coded with a unique chat personality, non-linear conversation code, and real time answers and solutions.
Equally important, chatbots can be used as a valuable digital marketing tool to ensure that firms can control interactions with their customers, heighten engagement, and continue to expand the volume of conversations beyond the chat service itself.
How Singapore Has Used Chatbots During the Pandemic
Moreover, during Covid-19, Singapore is using chatbots beyond their traditional usage – to help forge transparency between the Singaporean government and businesses struggling during the pandemic. Accordingly, when Coronavirus began to alarm Singapore in February 2020, the Singaporean government was able to respond quickly and contracted software developers to create the Covid-19 Chat for Biz. Furthermore, the Chat for Biz offers information and Q&A services for businesses to learn about updates to the Covid-19 situation for businesses, and measures implemented to assist them.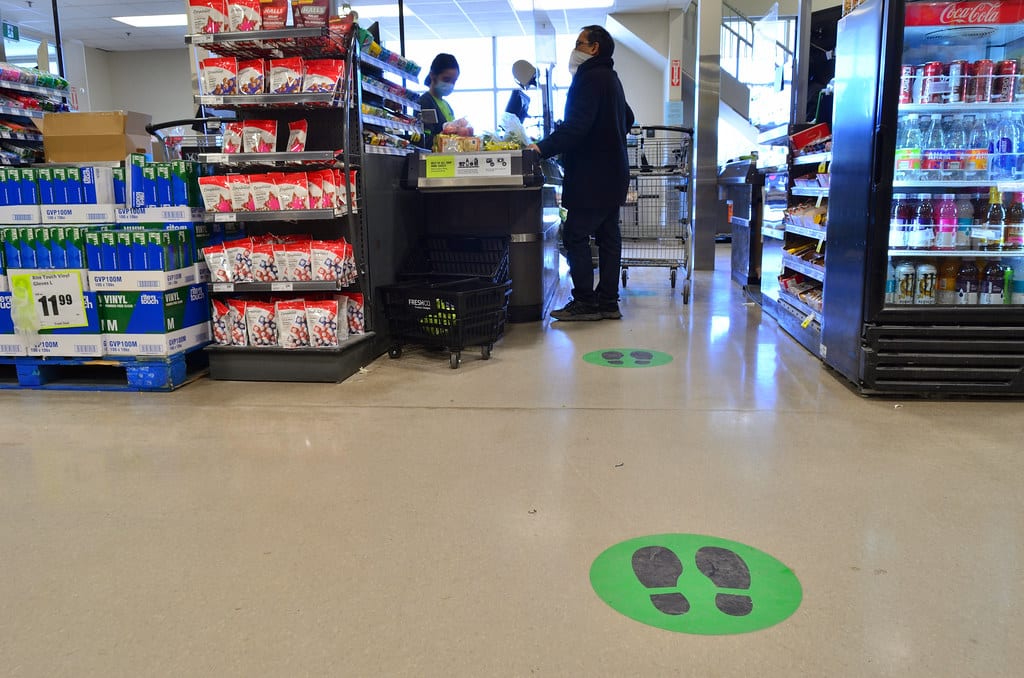 Since the pandemic began, business owners have been bombarded with information from so many different sources on how Covid-19 will affect their businesses that they are not even sure if it is true. Thus, the Chat for Biz eliminates confusion around how the Singaporean government can support their business, because you can simply type a question and it will give a response. Notably, it provides information on tax grants and crisis loans that Singaporean business owners can take advantage of. 
How the Chat for Biz Works
Further, businesses engage with the chatbot by choosing between two initial prompts, or asking a specific question. Subsequently, the bot will respond with in-depth information and links to access further aid related to the following: safe management measures, information on the resumption of businesses, budgets and stipends available, and information for vulnerable sectors such as FnB and tourism. 
Covid-19 and Social Innovation
The Chat for Biz has significant implications for the future of tech-based social innovations in a post-Covid world. One month after Chat for Biz was launched, the platform recorded over 900 sessions with 3,000 queries answered. Importantly, given the platform's success, the UN has recognized the Chat for Biz as an exemplary tech innovation to come about as a result of the pandemic. 
Chatbots' Implications for Tech
As for the impact of Covid-19 on tech at large, 85% of executives in the tech industry expect that the Covid-19 crisis will be one of the biggest opportunities for growth for tech. Thus, Covid-19 and the expansion of the tech industry go hand and hand. In sum, we can deduce that we'll see many tech and AI based social innovations like Chat for Biz come about as a result of the pandemic.
References:
Global Innovation Exchange (2021). 'COVID-19 Chat for Biz'. Global Innovation Exchange. Accessed on 21 April 2021. Accessible online at: https://www.globalinnovationexchange.org/innovation/covid-19-chat-for-biz
GovTech (2021). ''Ask Jamie' Personal Assistant'. GovTech Singapore. Accessed on 21 April 2021. Accessible online at: https://www.tech.gov.sg/products-and-services/ask-jamie/
GovTech (2021). 'Digital Government BluePrint'. GovTech Singapore. Accessed on 21 April 2021. Accessible online at: https://www.tech.gov.sg/digital-government-blueprint/
GovTech (2021). 'Government Technology Agency'. GovTech Singapore. Accessed on 21 April 2021. Accessible online at: https://www.tech.gov.sg
GovTech (2021). 'Responding to COVID-19 With Tech'. GovTech Singapore. Accessed on 21 April 2021. Accessible online at: https://www.tech.gov.sg/products-and-services/responding-to-covid-19-with-tech/
Kotler, P., Keller, K., Brady, M., Goodman, M., and Hansen, T. (2016) Marketing Management, 3rd Edition, European Edition, Pearson Education.
McKinsey (2020). 'Innovation in a crisis: Why it is more critical than ever'. McKinsey & Company. Accessed on 21 April 2021. Accessible online at: https://www.mckinsey.com/business-functions/strategy-and-corporate-finance/our-insights/innovation-in-a-crisis-why-it-is-more-critical-than-ever#
MTI.Gov (2021). 'Covid-19 Chat for Biz'. Ministry of Trade and Industry Singapore. Accessed on 21 April 2021. Accessible online at: https://www.mti.gov.sg/Chatbot/chat
Yong, J. (2020) – 'COVID-19 Affecting Your Business? Here's A Chatbot To The Rescue'. Wonderwall. Accessed on 21 April 2021. Accessible online at: https://www.wonderwall.sg/workplay/covid-19-affecting-your-business-heres-a-chatbot-to-the-rescue/
Tagged:
artificial intelligence
Chatbots
Conversational AI