Digital Marketing In 2018 And The Trends Shaping It
Digital marketing evolved tremendously in 2017. Now, with technological advancements and evolved online habits of the modern "Netizen", marketers will need to look out for trends that affect their initiatives and will soon realise that mobile as a platform cannot be ignored anymore.
We've compiled a list of trends that we expect will impact digital marketing in 2018 based on our observations and learnings from the past year and the rigorous scrutiny of the many campaigns and projects we successfully developed and executed.
If you're in digital marketing, you'll find that these trends are bound to impact everything from web development and search to SEO. Furthermore, you'll realise that 2018 truly is the year of mobile.
The Rise of Voice
The modern consumer is slowly moving from typing to talking to their devices. According to search engine giant Google, 20% of all searches on mobile are voice searches and this was measured in 2016. Statistics also show that since 2008, voice searches have gone up by 35% and that 40% of adults use voice search at least once a day.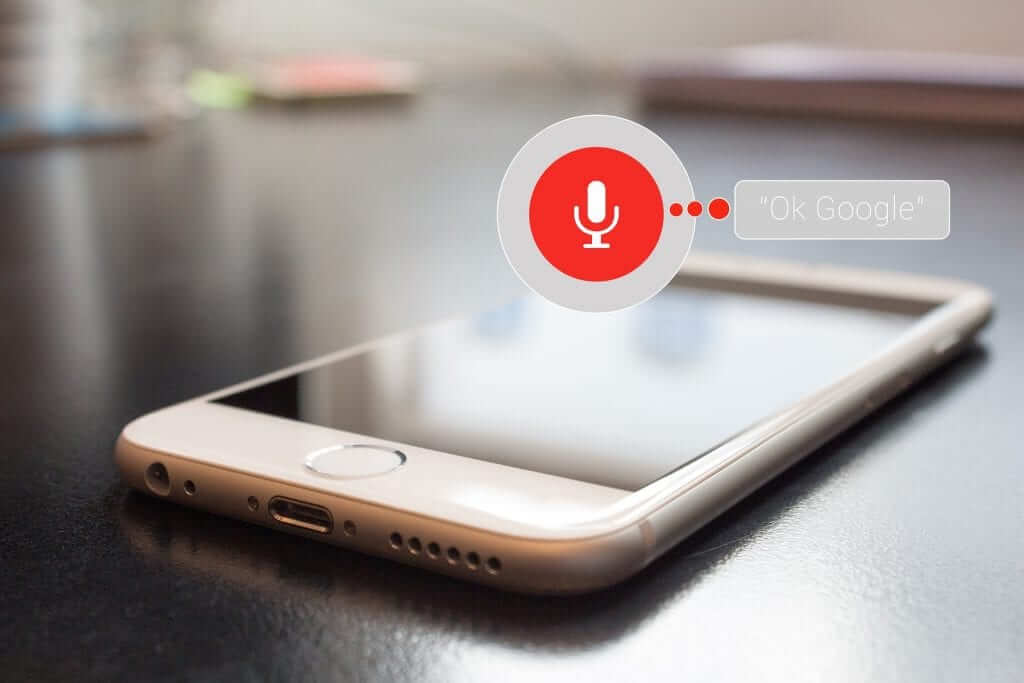 This growth in voice searches points toward the inclusion of an SEO strategy for your website based on voice searches. Google, as of now, is not filtering queries by "voice" on search console, however, online chatter within marketing communities do point towards this voice filter appearing soon. Thus allowing marketers to access data surround site visits, SERP triggers etc. based on voice-based searches.
UX & Page Speed
Somehow, every year brands find themselves revisiting the critical role of page speed and UX. The relation between the two, simply put, can be stated as the obvious connection that is often overlooked.
Page speed as a ranking signal has been confirmed for a while now. Google has also stated that websites that are under-optimised and take time to load will suffer a rank drop. Page speed is also core to UX, which in turn feeds back into the former, further strengthening the importance of page speed. This is due to slow loading websites providing poor UX to the visitor which in turn increases bounce rates, automatically getting Google to view your website as "not relevant to the search".
According to Google, a page is expected to load in under 3 seconds. The probability of a bounce rises by 32% when page load time went from 1 to 3 seconds. Furthermore, emarketer's 2017 retail roundup report states that retail websites take an average time of 9.5 seconds to load on mobile and 16.6 seconds for desktops, further cementing the page speed argument's relevancy.
With the mobile platform facing increased usage and importance, it is critical that the interdependence between UX and page speed be given more attention in 2018. Marketers would find that the amount of time and resource being invested in developing, executing and optimising for mobile is going to rise this year as we have discussed below.
Google Mobile First Index
The Google Mobile First Index initiative makes mobile the primary search platform for the search engine. This development, in turn, is expected to prioritise the mobile platform when releasing updates or beta testing.
Over the last year, increasingly, consumers have shown their preference to conduct searches through mobile devices over desktops. This is not surprising due to the technological advancements in smartphones. Also, statistics show that 79% of search instances produce a different result in mobile and in a desktop for the same keyword or search query.  
This update further cements the need to focus on mobile as a platform for web design, development, marketing and advertising. While "mobile first" as a concept does exist for web design and development, we expect brands to soon start approaching their digital strategies entirely from a mobile-first perspective.
Mobile Checkout On The Rise
Mirroring the rise in mobile traffic in e-commerce and mobile traffic in web browsing, there is an expected rise in mobile checkout. Services like PayPal, Apple Pay (Which doubled its users last year), Android Pay and Google Pay are enabling the ease in executing transactions and purchasing goods through mobile devices.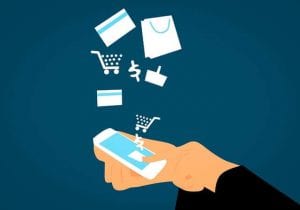 As of 2017, mobile accounted for over 50% of web traffic and is showing signs of growth, it is imperative that brands and e-commerce businesses focus on improving mobile check-out experience. This being a call-back to our previous point on the often overlooked connection between page speed and UX.
AR (Augmented Reality)
Another strong advocate for the focus shift onto mobile. AR is enabling e-commerce to provide personalised experiences for shoppers. Brands such as Amazon and IKEA have integrated AR into their mobile app/platform allowing customers to use AR to visualise their products within their homes.


The expectation is that AR would help solve the issue of returns, which is one of e-commerce's biggest problems. The customer's ability to visualise the interaction of a product within his/her home would instil confidence and decrease the percentages of returns.
The AI (Artificial Intelligence) Effect
The possibilities of AI are being realised across various lines of business day by day. Within the digital space, AI is expected to have a considerable effect on the world of e-commerce.  The modern consumer is very aware of what they want and expects the product or service to be sold to them with a level of hyper-personalisation that did not exist before.
The accuracy of data that is expected as an outcome of the use of AI and machine learning is expected to help marketers and e-commerce websites improve services. Marketers will use the data to create personalised communications, experiences and interactions with customers, providing a personal shopping experience for e-commerce customers that was only ever possible with a standard brick and mortar setup. Customers have shown an affinity to brands and companies that provide personalisation and follow customer-centricity.
Another remarkable use of AI in the world of e-commerce which is expected to make waves is search through photographs. Through the use of this technology, customers will soon find themselves using platforms or apps that use photos that would enable them to identify products and purchase them or similar ones online.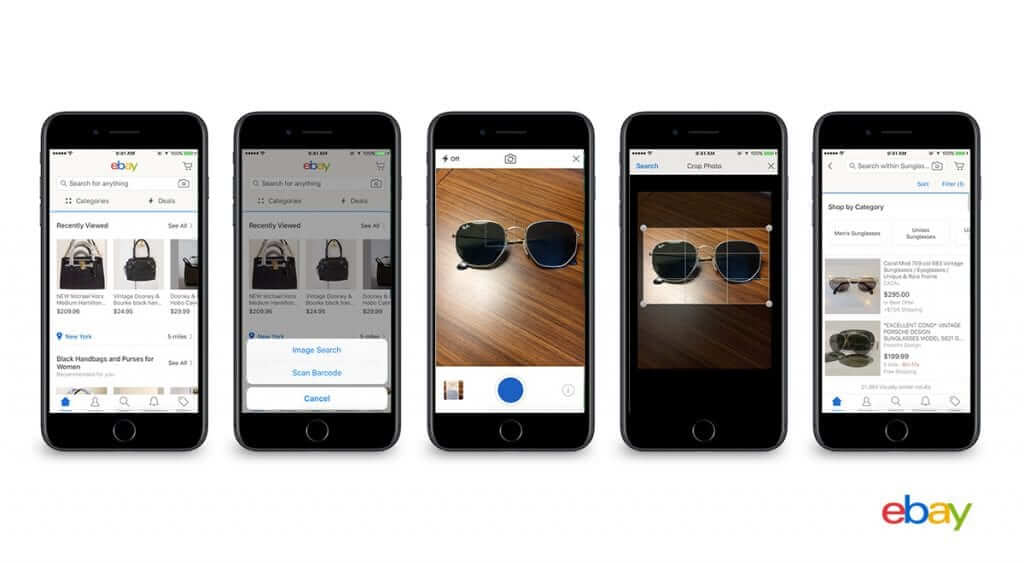 Brands such as Houzz, eBay and ScreenShop have already begun to integrate this photo search function into their platforms allowing users to purchase products using only photographs.
Watch this space for more information on all things Digital, Online Marketing, Web Design & Development, UX/UI, SEO, Analytics and Advertising.
Digital Strategy Consultants Ltd. is an IT & Digital Consultancy agency located at the Digital Hub in Dublin. Founded in 2012 with a passion for digital marketing and a drive to bring innovation and a new level of best practices to the industry. Following a data and research-led approach, we specialise in – Web Design, Web Development, UX/UI Development & Design, Online & Digital Advertising, Search Engine Optimisation, Digital Analytics & Reporting, Conversion Rate Optimisation & Social Media.
Tagged:
Digital Advertising
Digital marketing
Ecommerce
Engagement
Mobile
Search Engine Marketing
SEO
UX